Airport Limo Rates for Carmel CA / Monterey Charter & Tour Rates for Carmel
Carmel-by-the-Sea
06 HOURS
$599.00
TIP INCLUDED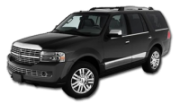 The most beautiful travel in California.
Limousine in Carmel offers limousine services between Carmel and all three San Francisco Bay Area Airports: San Francisco Airport (SFO), Oakland Airport (OAK), and San Jose Airport (SJC). Our executive-level limousine transportation covers all corporate limo services and needs. We also run limo charters and across the San Francisco Bay Area. Limo in Carmel's luxury limo tours division specializes in luxury San Francisco City Tours, Napa Valley Wine Tasting Tours, and a Lot More tours leaving from Carmel and across the Bay Area.
We at Limousine in Carmel take pride in our timeliness. For limousine and sedan services from Carmel to all San Francisco Bay Area airports, we make sure you arrive two hours in advance of a domestic flight, or three hours in advance of international flights. Limo in Carmel are always on time for airport pickups, and can usually serve you within minutes, even without a reservation! We are a 24-hour limousine service, so you can depend on us for safe, comfortable transportation and courteous service any time you need it. Our limos and sedans are radio dispatched and equipped with GPS tracking systems, which means that we could always get your limousine to you , whether you are at San Francisco Airport, Oakland Airport, San Jose Airport, or anywhere in Carmel or across the Bay Area. We have been offering around-the-clock limo and sedan service in Carmel and the San Francisco Bay Area since 2010.
Limo in Carmel's charter limousine and tour services are also renowned in Carmel and across the San Francisco Bay region. We offer limo charters and tours of all types. In tour in Carmel CA, Our charter limo services include weddings, proms, bachelor and bachelorette parties, sporting events, birthdays, shopping, or even a night on the town. Among our famous private limo tours are the San Francisco Bay Area Tour, which takes you over three famous Bay Area bridges, our classic San Francisco City Tour, our unforgettable Wine Country Tours, and a lot more. We also offer a line of shared luxury limousine tours, with prices that compare well to any Northern California bus tour and are ideal for residents as well as tourists and visitors! Limousine in Monterey too.
Limousine Service Carmel by the SEA / California